2010 Draft Rankings
| 30 Jan 2010
Update: Be sure to check out our most up to date rankings here
Be sure to check out TSR's second half of the 2010 Mid-Term Rankings with players from 31-60.
http://www.thescoutingreport.org/tsrs-2010-nhl-draft-midterm-rankings-top-60-skaters-3160/
#1. taylor HALL | LW | Windsor Spitfires (OHL)
Once declared the undisputed number one in 2010, Taylor Hall now has a lot of competition from Tyler Seguin for the top spot. Blessed with a potent combination of terrific speed and offensive skill, Hall is a dynamic player with the ability to be a game breaker at any given time. He was impressive at the WJC U20, with 6 goals and 12 points through only 6 games, but scouts will be looking to see if Hall can once again lead his Windsor club down the stretch and continue to show more focus towards the defensive zone as well. With that being said, Hall has all but locked up one of the top two spots in the draft and will surely be moving on to the NHL next season.
#2. tyler SEGUIN | RC | Plymouth Whalers (OHL)

After an impressive rookie season with Plymouth a season ago, Seguin has really come out from the shadows to be a top contender for the number one pick in the 2010 NHL Entry Draft. He currently leads the OHL in points, and is only two goals back for the league lead in that department. Seguin is tremendously talented and arguably the most dangerous player in the offensive zone in this draft. He's a very good skater and his hands, shot and creativity are all tools that will help him put up a lot of points at the NHL level. One concern for Seguin is his lack of commitment to the defensive zone, and that will be something that has to be addressed when he moves on to the next level.
#3. cam FOWLER | LD | Windsor Spitfires (OHL)
Fowler landed in the OHL this season after a controversial decision to re-neg on his commitment to the University of Notre Dame. Since joining the Spitfires, Fowler has quickly established himself as one of the top defenseman in the league, showing why he has been so highly regarded. He's a smooth skating defenseman who can really break a team down with his strong transition play. On the powerplay he's an effective distributor, but could probably afford to shoot the puck a bit more. Scouts also would probably like to see Fowler utilize his size more as it is surely an asset to his game. Fowler was particularly strong in the World Junior's with the United States which may cement his place in the Top 3.
#4. erik GUDBRANSON | RD | Kingston Frontenacs (OHL)

It's been a bit of a tough season for Erik Gudbranson, for all the wrong reasons. Despite some very good on ice play that has really elevated his draft stock, an early season knee injury sidelined him early before being diagnosed with mono in early January which has still kept him out of the Frontenacs lineup. Limited to only 25 games so far, Gudbranson has still managed to show a lot of the potential he possesses in his game. Gudbranson is a very good skater for his size, and has been a lot more involved offensively this year. He competes hard and isn't afraid to play physical, which are all assets that will ease his transition to the NHL. If Gudbranson can regain his touch prior to his bout with mono when he returns, he could very well give Cam Fowler a run for the #3 slot, but if not, he might slip a few spots as well.
#5. brandon GORMLEY | LD | Moncton Wildcats (QMJHL)
Gormley has really raised his stock this season prior to suffering an injury recently against Drummondville. The one thing about his game is that he definitely isn't the most flashy player, but he's a guy that provides a lot of substance in his game. Gormley skates well and is very mobile, aiding his transition game. He has a strong point shot and has really benefited from a lot of powerplay time this season as well. He could still stand to add some strength to his frame and compete harder, but those are things that should come with time. At this point he's likely a sure fire Top 5 pick, but he'll have no shortage of challengers behind him.
#6. brett CONNOLLY | RW | Prince George Cougars (WHL)

Like Gudbranson, Brett Connolly's season has also been derailed by injury, only his injury being a lot more serious. Connolly's hip has given him significant problems this season and has limited him to dressing in a mere 12 games for the Cougars this year. The timetable for his return is still unclear, but it's certainly possible that the injury could keep him out of the Top 10 at the draft. Putting aside the injury, however, it's clear that Connolly is one of the better goal scorers in this draft. While he doesn't have a particularly dominating aspect of his game, he has an innate ability to drive the net and capitalize on his opportunities in tight. If Connolly can get back into the lineup in the next few weeks, there will be a lot of pressure on him to find his scoring touch immediately and alleviate any concerns that scouts may have about his injury.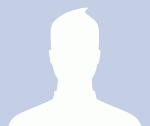 One player who's draft stock has risen tremendously this year is dynamic Russian forward Vladimir Tarasenko. After being on many pre-season Top 20′s, Tarasenko has steadily worked himself into the Top 8 with some strong play throughout the season. He's one of the most creative offensive forwards in the draft, which is one of the main reasons why he's seen so much ice time in the KHL this season with Sibir. At the World Juniors, Tarasenko missed finishing on a few chances, but still showcased his scoring touch, finishing 4 goals in only 6 games played for the Russians. While the so called "Russian Factor" will likely work against Tarasenko come draft day, there is no doubting that he has established himself as a Top 10 talent in the 2010 Entry Draft.
#8. kirill KABANOV | LW | Moncton Wildcats (QMJHL)

On the flip side from Tarasenko, one player who's stock has been hit this year is Kirill Kabanov. Previously considered to be a challenger for top honours in the draft, Kabanov's season has been a bit of a mess thus far. After lengthy deliberations finally concluded with Kabanov being granted his freedom to leave the KHL and play for Moncton, Kabanov only managed 11 games before he injured his wrist in November, causing him to miss the World Juniors as well as the Top Prospects game. He's expected to return from the injury in mid February, which gives him a limited window to showcase his abilities and work his way back up the draft board.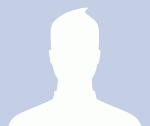 After a controversial transfer from Karpat to HIFK at the start of the season, Granlund jumped out of the gates with his new club as one of the top offensive threats in the entire SM-Liiga. His strong play earned Granlund a lot of top five consideration but after a somewhat underwhelming World Junior performance, he's negated much of his early poise. Granlund might be a bit of a risky pick given that he is an undersized forward who doesn't skate particularly well for his size. Overlooking that, however, Granlund is one of the top playmaking forwards available in this draft. He sees the ice extremely well and is very talented, and even competes hard for a player of his stature.
#10. nino NIEDERREITER | RW | Portland Winterhawks (WHL)

Every season the World Juniors proves to be a place where a few players really bolster their draft stock, and this was the case with Switzerland native Nino Niederreiter. After coming over to play in the WHL this season, Niederreiter has been a strong player for the Winterhawks showing a combination of skill and physical play which has eased his transition to Canadian Junior Hockey. There's no doubt that his play at the World Juniors really solidified his place in the top half of the first round as Niederreiter was one of the better players at the entire tournament despite being only 17 years old. He'll be expected to parlay some of that success into a strong playoff run with the Winterhawks, as they have loaded up for a playoff run this season.
#11. derek FORBORT | LD | US Under 18 Team (USHL)
After an underwhelming draft year for NTDP defensemen last season, the 2010 crop will certainly change that tune, highlighted by Minnesota native Derek Forbort. After making the decision to leave Minnesota High School last year and join the US Under 18 Team this year, Forbort's draft stock has really taken off. He's got a big frame with a lot of raw ability for the future. He's a very good skater and has strong agility which makes moving the puck a lot easier for him. His offensive game hasn't quite come around, but there is some potential for that aspect of his game to develop over the next few years which could make him a very good NHL defenseman.

Burmistrov has been one of the biggest surprises in the OHL this season, playing a key role for one of the top junior teams in the CHL, the Barrie Colts. He's got a ton of speed, with the potential for more if he can improve his skating technique a bit, and the offensive potential is definitely well beyond the numbers he's put up this season. While he can be guilty of trying to do to much sometimes, part of the reason why Burmistrov is only slightly over a PPG is because he is very aware of his defensive responsibilities. He's a very good penalty killer as well as being a hard back-checker which are both definite assets. Burmistrov might not be a Top 10 pick this year, or even a Top 15 pick come draft time, but he's got a lot of tools to be a very good two way NHL center down the road.
#13. john MCFARLAND | LW | Sudbury Wolves (OHL)
One of the biggest fallers so far this season is the 2008 1st overall pick from the OHL, John McFarland. After what was a fairly underwhelming rookie season a year ago, McFarland has really struggled to improve this year despite a strong showing with Team Canada at the Under 18′s last summer. McFarland has NHL speed and an NHL shot, but his lack of hockey sense and troubling positional play have really been detriments to his overall play. It's likely that he'll go a bit higher then #13 as a team will likely see a lot of pro potential in him, and if he's willing to show a better commitment to playing a two way game and paying the price, there's a good chance that gamble could pay off. Looking back on this draft, McFarland could be the type of player who turns out to be a much better pro player then junior player because of the pace he plays the game at.
#14. mark PYSYK | RD | Edmonton Oil Kings (WHL)

Despite playing for one of the weakest teams in the WHL his entire career, Pysyk has continued to develop nicely over the past three seasons. He certainly isn't the most flashy defenseman, but he plays a panic free game that coaches love. Pysyk can play in all situations and is good in transition despite still needing to work on his feet a bit. His ceiling may not be as high as some of the other players in the draft, but you have to think he's probably going to be a sure bet for the Top 15 at this point as his game really projects well to the pro level.
#15. nick BJUGSTAD | RC | Blaine HS (USHS)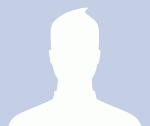 It's pretty easy to label Nick Bjugstad as this year's version of Zack Budish, hopefully without any injury setbacks. The 6'4″ 188lbs center highlights what promises to be one of the strongest Minnesota high school crops in recent years. Bjugstad moves very well for a big man and can really break down a defense with his speed and skill. He also competes hard on a consistent basis, and once he fills out his lanky frame, he could add a valuable physical dimension to his game. While he could be a bit of a risk at #15, a team with a solid prospect pool could hit a home run if Bjugstad pans out. He currently is committed to the University of Minnesota next year for the 2010/2011 season.
#16. ryan SPOONER | LC | Peterborough Petes (OHL)
It's been a breakout season for Peterborough's Ryan Spooner, who took the reins of the team even before the Petes shipped Zack Kassian off to Windsor. The undersized center has an abundance of offensive skill and is one of the premier talents of the 2010 crop. While his numbers might not be gaudy, there is no question that given a better set of linemates, he could be in the Top 10 in league scoring. The knock on Spooner has always been his defensive play, but he has shown an improved focus on that aspect of the game this year which is a positive sign. Unfortunately for Spooner, however, he recently broke his collarbone which will put him out of action for roughly two months, which could cause his draft stock to take a bit of a tumble.
#17. evgeny KUZNETSOV | RW | Traktor (KHL)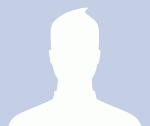 With a talent like Kuznetsov potentially lurking in the middle of the first round, he could be an absolute gem to pick up. The 17 year old Russian has spent the season getting limited ice time in the KHL with Traktor, before having a solid showing at the World Juniors, scoring two goals for the Russians. He's one of the most raw talented players available in this draft, and has the ability to make plays in the offensive zone that very few others can make. He's still pretty raw this point, and he needs to add some much needed strength, but Russian factor aside, he'll be a very intriguing prospect to watch in the second half, especially at the Under 18′s.
#18. quinton HOWDEN | LW | Moose Jaw Warriors (WHL)
The first overall pick in the 2007 WHL Bantam Draft, Howden was somewhat lost in translation playing with Moose Jaw last season after putting up mediocre stats for a top pick. This season, however, Howden has elevated his game to a new level, finding his scoring touch while still playing his two-way style of game. His potential at the NHL level is likely as a solid two-way forward who has some physicality, but there is no doubt that his style of play will peak the interest of many NHL teams.
#19. jon MERRILL | LD | US Under 18 Team (USHL)

If you compiled 2010 rankings two years ago, you'd probably be hard pressed to find scouts who could find a better player than Jon Merrill, but oh how things change. Fast forward to January 2010, and Merrill is suddenly finding himself on the verge of slipping out of the first round. For being one of the most dominant 15 year old players in quite some time, Merrill simply hasn't progressed at the rate many would have expected. He does have some good raw tools, including his size and skating ability, but the total package hasn't quite come together and his offensive game has left something to be desired. Merrill is a player that definitely needs to have an impressive second half of the season to alleviate a lot of the concerns about his game.
#20. jeff SKINNER | LC | Kitchener Rangers (OHL)
Very few would have been able to predict that Jeff Skinner would be the OHL leader in goals in January at the start of the season, but that is the case right now. Skinner has taken off this season with the resurgent Kitchener Rangers, establishing himself as one of the most potent snipers in the Canadian Hockey League. Skinner's ability to lurk in the offensive zone and jump on opportunities will surely be enough for a team to take him in Round 1, but there will be some concerns over his transition to the pros. Skinner's skating still needs some refinement, especially given his stature. There will also be some risk associated with his ability to handle the physical game of the NHL, as he will struggle to find the time and space he does at this level.
#21. emerson ETEM | RC | Medicine Hat Tigers (WHL)

Etem has been one of the biggest surprises this year, taking the WHL by storm after flying under the radar a year ago with the NTDP U17 team. One of the first things you'll notice about Etem is his skating stride, which is one of the most awkward and unique strides out there, especially for a player of his caliber. Putting that aside, he's one of the top snipers available in this draft. Etem loves to shoot from anywhere and has the ability to pick corners all over the offensive zone. If he continues his torrid goal scoring pace, he could climb up into the mid teens, but concerns about his overall game and skating will likely prevent him from reaching the top half of the first round.
#22. riley SHEAHAN | LC | Notre Dame (NCAA)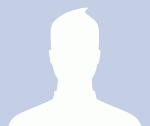 Sheahan, a late 1991 birthdate, spent the last two seasons playing Jr. B in Ontario with the St. Catherines Falcons. After putting up some gaudy numbers there, he moved on to the University of Notre Dame this season where he has been having a pretty successful season as a true freshman for Jeff Jackson's squad. Sheahan doesn't have great speed and isn't a flashy player, but more relies on his exceptional hockey sense. He sees the ice well and is a very adept playmaker with good puck skills. At this point, Sheahan could be a player that a team jumps on earlier in the first round, but we still feel that playing in a better league such as the USHL the last couple of years really would have helped him at this point.
#23. austin WATSON | RW | Peterborough Petes (OHL)

This was expected to be a big year for Watson after being overshadowed by Windsor's cast of star forwards last season. Despite the potential for a breakout season, Watson once again found his ice time reduced with the Spitfires returning a strong forward core. After a trade to Peterborough in the Zack Kassian deal, it seemed like Watson would finally get his opportunity to play first line minutes, before disaster struck. Watson broke his ankle in the top prospects game, and could be out for over two months, which will really limit his ability to show scouts what he can do with his new club. Despite the injury, Watson has really developed a very strong two way game in the OHL. He's become a very reliable penalty killer, and there is the potential for some more physicality as he fills out his lanky frame.
#24. alex PETROVIC | RD | Red Deer Rebels (WHL)
Similar to fellow WHL blue-liner Mark Pysyk, Petrovic has also spent his WHL career thus far playing with a struggling franchise. The Edmonton native is a prototypical WHL defenseman, with great size and a rugged playing style. Petrovic competes hard on the ice, winning battles in the corner and always playing with a high level of intensity. His offensive skills are raw at this point, but he has a good shot and does a good job of getting it through to the net. He will have a lot of competition from his rival Dylan McIlrath in the second half of the season, and it will be interesting to see who emerges as the better player of the two.
#25. stanislav GALIEV | LW | St. John Sea Dogs (QMJHL)

Galiev was the first overall pick in this past summer's CHL Import Draft after having a tremendous rookie season in the USHL as a 16 year old with the Indiana Ice. Playing for the suddenly strong St. John Sea Dogs, Galiev hasn't quite scored at the clip many would have expected from him, but the talent is still evident. His offensive skills are better than his numbers indicate, and he's a very smart player to boot. Galiev had a strong showing in the Top Prospects Game and will be a very good pick up for any team in the second half of the first round.
#26. brock NELSON | LC | Warroad HS (USHS)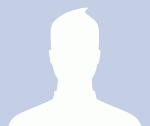 Nelson will likely be the other Minnesota High Schooler to contend for a first round selection in the NHL Entry Draft this summer. Like Bjugstad, he has a lot of high end skills which really make him a standout for Warroad. Standing at 6'2″ 205lbs, he has good size which won't be a concern moving forward. Nelson is good in tight around the net where he has the ability to score goals at an impressive clip, already notching 27 so far this season. Nelson, a late 1991 birthdate, will be attending the University of North Dakota next year, which should provide a nice challenge for him in comparison to Minnesota high school. He could be a bit of a risk at 26, but with his talent, there will be a team that is bound to step up and take him at some point in the first round in 2010.
#27. petr STRAKA | LW | Rimouski Oceanic (QMJHL)
The first piece of Rimouski's Czech sensations, Petr Straka has made a very nice adjustment to the CHL this year after being selected with the 22nd pick in this past summer's CHL Import Draft. Straka is a good skater who can really finish. He isn't always a player that is out there making things happen all the time, but when he has the puck, he is definitely a player that can find the back of the net. Along with teammate Jakub Culek, he hasn't gotten much hype this season, but he's definitely a player that should go in the 25-35 range.
#28. jordan WEAL | RC | Regina Pats (WHL)

The biggest detractor against Jordan weal's game will inevitably be his lack of size. He has certainly been a beneficiary of playing with WHL superstar Jordan Eberle throughout the season, but Weal still is one of the most talented players in the draft. He sees the ice extremely well and is one of the top playmakers in the draft. He showed this skill a lot on the national stage in the Top Prospects Game where he was one of the most dangerous players on the ice, as well. His lack of size will probably scare off a few teams, but his talent level will be something that teams cannot ignore on draft day.
#29. jaden SCHWARTZ | LC | Tri-City Storm (USHL)
Another undersized Western Canadian forward is Jaden Schwartz, who is actually playing with Tri-City in the USHL this year before going off on a scholarship to Colorado College next season. He's been one of the top players in the USHL this year, dominating on the score sheet and sitting second in the USHL scoring race. Schwartz is a very effortless skater who competes hard in all three zones in addition to his offensive prowess. Schwartz's offensive skills should prompt a team to call his name in Round 1, and it wouldn't be a surprise to even see him go a bit higher, either.
#30. joey HISHON | LC | Owen Sound Attack (OHL)

After a very impressive sophomore season in the OHL last season, may had Hishon pegged as a sure-fire Top 15 pick in 2010. A sluggish start followed by an injury that caused him to miss almost half the season, it's easy to retract that statement as the Attack center's draft stock has plummeted. Hishon has all the tools to be a very good offensive player, but he's had a lot of problems maintaining consistency. His size is also a concern which won't be alleviated by a lack of offensive production. At this point, Hishon could fall into the early second round, but by the same token, it's very possible that a team might be willing to step up and grab him in the back half of the first round based on his potential.
Related posts
Tags: 2010 nhl draft, 2010 nhl draft prospects, 2010 nhl draft rankings, Alex Petrovic, Alexander Burmistrov, Austin Watson, Brandon Gormley, Brett Connolly, Brock Nelson, Cam Fowler, Derek Forbort, Emerson Etem, Erik Gudbranson, Evgeni Kuznetsov, Jaden Schwartz, Jeff Skinner, Joey Hishon, John McFarland, Jon Merrill, Jordan Weal, Krill Kabanov, Mark Pysyk, Mikael Granlund, Nick Bjugstad, Nino Niederreiter, Petr Straka, Quiton Howden, Riley Sheahan, Ryan Spooner, Stanislav Galiev, Taylor Hall, Tyler Seguin, Vladimir Tarasenko