Archive | January, 2011
By Scott Campbell |
2011 Draft Rankings
TSR is pleased to release our Mid-Term Top 60 skaters for the 2011 NHL Entry Draft. The list is broken up into two separate articles for ease of reading, but we hope you enjoy the guide!
By Scott Campbell |
2011 Draft Rankings
Welcome to Part Two of TSR's Mid Term Top 60 Skaters with rankings running through 31-60.
By Scott Boulet |
TSR News
The Litter Box Cats, SB Nation's Florida Panthers blog, interviewed TSR Contributor Scott Campbell about Erik Gudbranson's season thus far, and what can be expected in the future from the 18 year old.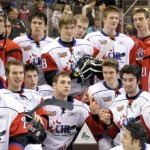 By Mike Kloepfer |
TSR Features
TSR Contributor Mike Kloepfer was on hand at the Air Canada Centre in Toronto for the 2011 CHL Top Prospects Game. He's compiled some notes of players who put on a good showing, and others who left something to be desired in the game.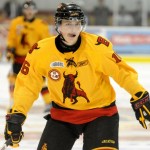 By TSR Staff |
TSR Features
TSR Contributor Scott McDougall had a chance to take in most of the Under 17 Tournament which was recently held in Winnipeg and Portage, where many of the top 1994 DOB and a handful of 1995 DOB's were in attendance. He has put together a list of some of the key players to watch from the tournament.