Posts Tagged 'Ty Rattie'
By Curtis Deem |
TSR Features
It was a near-historical season for offense in the WHL this year, with 8 players cracking 100 points on the season. Curtis Deem analyzes the top 5 scorers in the first of two features.
By Curtis Deem |
2011 Scouting Reports
Welcome to Day 1 of our Top 30 profiles. We kick off our countdown to the draft with creative winger Ty Rattie from the Portland Winterhawks.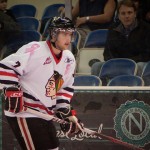 By Scott Campbell |
2011 Draft Rankings
,
TSR Features
TSR's NHL Draft Top 100 Skaters continues with Part Two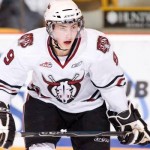 By Scott McDougall |
TSR Features
WHL contributors Scott McDougall and Curtis Deem put together their March rankings for NHL draft eligible players currently spending the year in the Western Hockey League.
By Scott Campbell |
2011 Draft Rankings
TSR is pleased to release our Mid-Term Top 60 skaters for the 2011 NHL Entry Draft. The list is broken up into two separate articles for ease of reading, but we hope you enjoy the guide!