Posts Tagged 'Sven Bartschi'
By Curtis Deem |
2011 Scouting Reports
Welcome to Day 10 of our Top 30 profiles. Swiss native Sven Bartschi was one of the biggest surprises in the WHL this season, earning a ranking as our 15th best skater.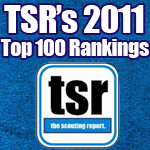 By Scott Campbell |
2011 Draft Rankings
,
TSR Features
Thanks for checking out TSR's 2011 NHL Entry Draft Top 100 Skaters. Be sure to check out the rest of the list through the navigation bar at the header and footer of this article, or by clicking 2011 Draft Rankings in the navigation bar above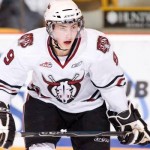 By Scott McDougall |
TSR Features
WHL contributors Scott McDougall and Curtis Deem put together their March rankings for NHL draft eligible players currently spending the year in the Western Hockey League.
By Scott Campbell |
2011 Draft Rankings
TSR is pleased to release our Mid-Term Top 60 skaters for the 2011 NHL Entry Draft. The list is broken up into two separate articles for ease of reading, but we hope you enjoy the guide!
By Scott McDougall |
TSR Features
The TSR team of WHL Contributors puts together their list of risers and fallers among the WHL draft eligibles for the 2011 NHL Entry Draft